You are here
POSTGRADUATE EDUCATION LEARNING HIGHER EDUCATION STATE-OWNED LEGAL ENTITY (PTBHMN) WITH UNS
Primary tabs
Submitted by

lalita

on Wed, 2022-10-05 14:53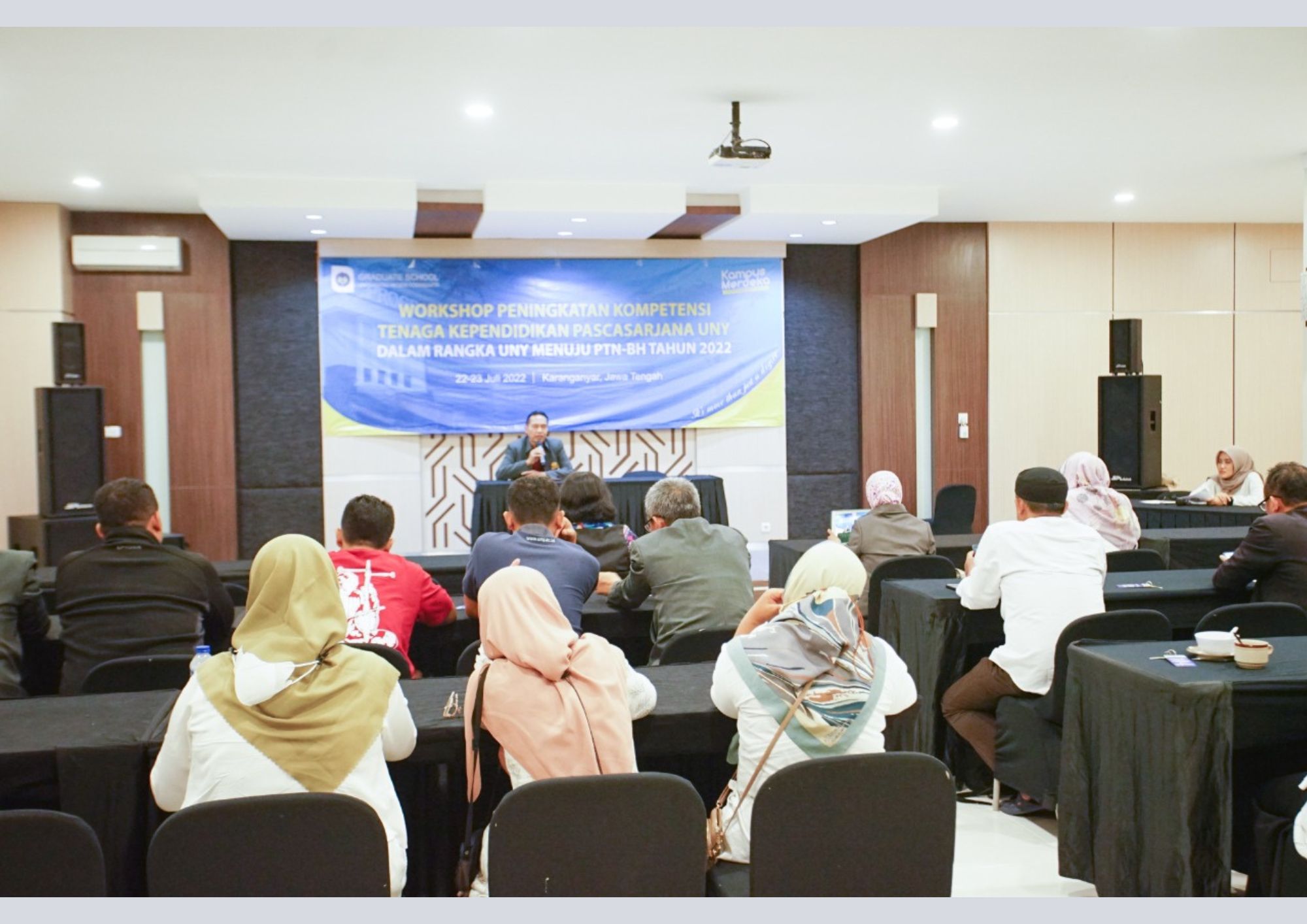 As we all know, UNY is in the process of becoming a Legal Entity State University (PTN BH), so many things must be prepared to welcome this status. One of the things that the UNY Postgraduate leadership did was bring in speakers from Sebelas Maret University, which has been PTNBH since 2020.
UNY Postgraduate Education staff studied directly with the Head of the General Bureau and Human Resources at Sebelas Maret University, Dra. Mustikawati Endah Setyandari, MSi. Mustika shares knowledge from bureaucratic arrangements to competency standards for education personnel at PTN BH.
Furthermore, Mustika said that the legal basis used by UNS in the bureaucratic order is based on Law Number 12 of 2012 concerning Higher Education Article 64 concerning the establishment of PTN BH, while the standard of educational competence is guided by Ministerial Regulation RB No. 38 years 2017.
In the question and answer session, one of the Postgraduate students asked about the status of a contract employee after being appointed by PTN BH. The answer from the resource person is to give an example that has been applied at UNS that employees will change their status to non-civil servants by adjusting existing provisions. (lal/ant)